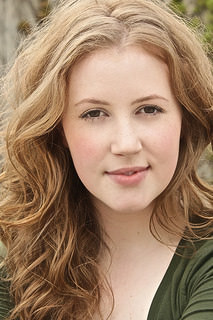 Miriam Cummings
Co-Founder and Actor for LOTUS
For Hopegrown: Julie in Around Miss Julie 2013
Miriam was born and raised in London, Ontario. In 2013, she graduated with a BFA in theatre performance from Concordia University. Recent theatre credits include Glorious Lavoone in Emma Lou and the Big Ragout (In Your Face Entertainment) and Bianca in Taming of the Shrew (Repercussion Theatre). Offstage, you can find Miriam writing snail mail, experimenting with a new recipe or dreaming about her next travel destination. Hopegrown's first year of existence was amazing in so many ways. Endless gratitude and joy to the people who made our adventure possible. Julie will always hold a special place in Miriam's heart for at her best, Julie is naive, hopeful, self-important and yes, clueless when it comes to directing a play. Cheers to delving into a new world of imperfect characters with exceptional teammates. Cheers to LOTUS!.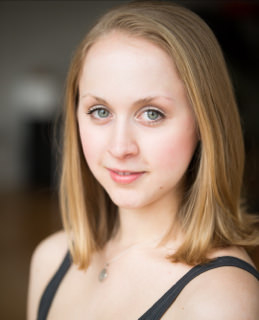 Samantha Megarry
Co-Founder and Actor for LOTUS
For Hopegrown: Ilona in Around Miss Julie 2013
Originally from Burlington, Ontario, Samantha holds a BFA in Theatre Performance from Concordia University. Select credits include Mae in The Wild Party (In Your Face Entertainment), Rachel in Ludlow Fair (Concordia University), Lady Macduff/Angus in Macbeth (Repercussion Theatre), and of course Ilona in Around Miss Julie (Hopegrown Productions). When not acting, Samantha can be found at hot yoga, running through NDG, or working at the best Irish pub in town. Hopegrown's inaugural season was truly a dream come true. It is with great pride (and overwhelming excitement) that we bring LOTUS to the stage this summer. Thank you to my wonderful family, past and present members of the Hopegrown team, and everyone who will see the show this summer!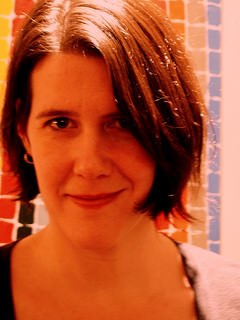 Caitlin Murphy
Playwright for LOTUS
Caitlin is a writer, director and dramaturg who has worked in both theatre and film. Most recently, her play Fruits Unheard Of was presented in New York City by Working Artists Theatre, and her piece The Perfect Bird was performed at the Centaur Theatre's Urban Tales. Her films Flushing Lacan (2010) and TOAST (2011) won the Jury's Awards at the Montreal ACTRA Short Film Festival. She is a regular theatre reviewer for the Charlebois Post, and is currently production dramaturg for the Segal Centre's upcoming production of Top Girls. Caitlin is also a teacher and new mother to Nicolas. She is thrilled to be creating LOTUS for Hopegrown, and inspired by the company's guts, grit and dedication. www.caitlinmurphy.ca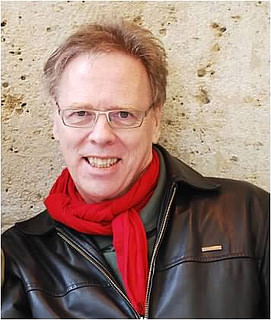 Bryan Doubt
Director for LOTUS
Bryan has taught actors and creative process for over twenty-five years at a number of reputable theatre schools and studios, including The Stratford Conservatory of Classical Theatre Training, the National Theatre School of Canada, the National Arts Centre, the Banff Centre and Concordia University. During that time he has developed an approach to training actors that emphasizes the integration of body, voice and text in performance and he remains very much in demand as a performance coach. "The opportunity to direct a new play by Caitlin Murphy for Hopegrown Productions with two former and talented students, Miriam Cummings and Samantha Megarry, is a privilege. The subject of Caitlin's play, LOTUS, matters. The issue of the internet and privacy underlines the potential danger of self-exposure when there are no boundaries. Loss of dignity, loss of control, loss of ourselves, these matter.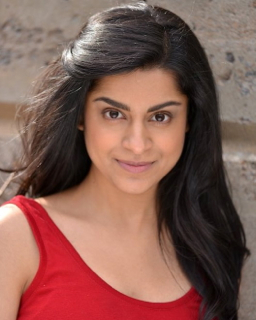 Amena Ahmad
Assistant Director for LOTUS
Amena is thrilled to be assistant director for Lotus, eagerly expanding her understanding of acting and directing alongside Bryan Doubt to make this darkly resonant story come to life. A graduate of the acting program at Concordia University, she has appeared in Bhopal (Teesri Duniya Theatre), Red Noses (Concordia University), Scorched (Concordia University), and SOS Meat n' Make Mary (Beautiful Downtown Productions). She would like to extend a sincere thank you to the entire Lotus team for the chance to make something with them.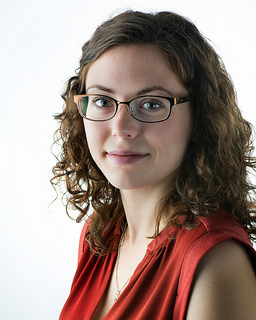 Sonya Vallis
Designer for LOTUS
For Hopegrown: Designer for Around Miss Julie 2013
Originally from Vancouver, Sonya is in her final year of Concordia University's Design for Theatre program and holds a Diploma in Costuming for Stage and Screen from Capilano University. She has had the opportunity to work in many facets of production on many great projects over the last few years. Past projects include, A Christmas Carol, Head à Tête (Geordie Productions), A Midsummer Night's Dream (Repercussion Theatre), Attawapiskat is no Exception, The Seventh Seal and Theatre_Business (Concordia University) and Around Miss Julie (Hopegrown Prouctions). She is looking forward to joining the Hopegrown team again this year for another exciting project!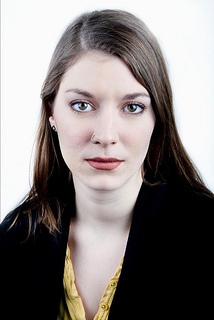 Norah Paton
Stage Manager for LOTUS
For Hopegrown: Director for Around Miss Julie 2013
Originally from Ottawa, Norah also completed the BFA program in Theatre Performance at Concordia. Recent on-stage and backstage credits include: Attempts on Her Life, The Last Days of Judas Iscariot, The Seventh Seal, and Forsaken Daughters of Winter in collaboration with writer Kara Crabb. Norah is excited to be working with Hopegrown again this summer and to be back at the Fringe!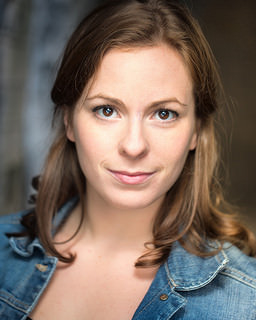 Lindsey Huebner
Co-Founder
For Hopegrown: Donna in Around Miss Julie 2013
Lindsey grew up in Ottawa, and has a BFA in theatre performance from Concordia University. Recent credits include The Bucket, Ludlow Fair, The Last Days of Judas Iscariot, Peer Gynt, and of course, Hopegrown's inaugural production Around Miss Julie. Touring with the AMJ cast and crew has been the highlight of this young actress's career and she can't wait to join this talented bunch again. This year, Lindsey is taking a backseat from Hopegrown happenings as she is currently in the UK completing her Masters in Acting from the Bristol Old Vic Theatre School. Although not directly involved, Lindsey is there in spirit and sending all her love to the LOTUS team.