Our 2013 production
Around Miss Julie
A play by Harry Standjofski
Auditions, rehearsals, opening night… Four young artists struggle to put on "Julie In A Snowstorm" - a new adaptation of Strindberg's classic. The lines between rehearsal and reality are blurred as the cast tangles with the play, each other… and a dead bird. 
Around Miss Julie looks at the uncertainty of being 20-something, the hilarious and sometimes manic process of putting on a play, and the relationships we develop or destroy along the way.
Director: Norah Paton
Designer: Sonya Vallis
Cast
Graham Berlin as Lyle
Miriam Cummings as Julie
Lindsey Huebner as Donna
Samantha Megarry as Ilona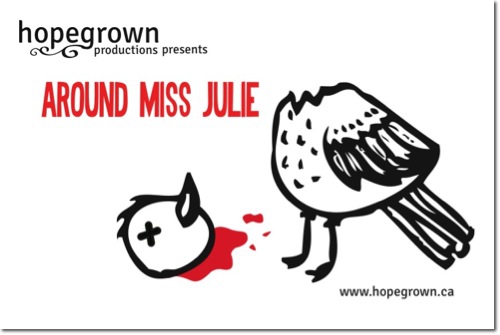 Awards and Nominations
St-Ambroise Montreal Fringe Festival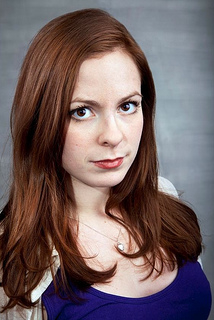 Lindsey Huebner
Co-Founder and Actor
Lindsey grew up in Ottawa and is very excited to make her professional debut with this talented bunch of artists and friends. Lindsey received a BFA (with distinction) in theatre performance from Concordia University. Select Concordia credits include Ludlow Fair, The Last Days of Judas Iscariot, Peleus and Thetis and Peer Gynt. Next year, Lindsey is hopping across the pond to complete her MA Acting at the Brisol Old Vic Theatre School. Infinite thank you's to my dear family and supportive friends, without whom this would have been impossible.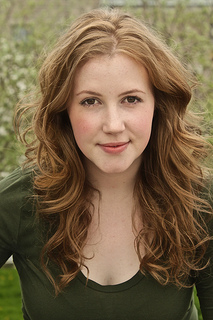 Miriam Cummings
Co-Founder and Actor
Miriam was born and raised in London, Ontario. She recently graduated from Concordia's Theatre Performance Program (with Distinction). At Concordia, she and Lindsey acted as Co-Presidents of their student association. Recent theatre credits include Solveig in Peer Gynt (Concordia U.) and Bianca in Taming of the Shrew (Repercussion Theatre). Hopegrown's summer tour represents a year of dedicated work by many people. Miriam is delighted to spend this summer performing Harry's show with her best friends. Endless gratitude and joy to Hopegrown, Harry, my family and my friends.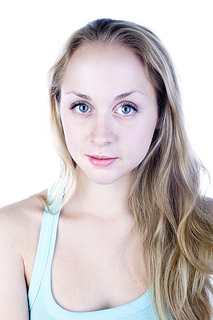 Samantha Megarry
Co-Founder and Actor
Originally from Burlington, Ontario, Samantha is a graduate of Concordia University's Theatre Performance program (BFA with distinction). Select credits include Lady Macduff/Angus in Macbeth (Repercussion Theatre), Mae in The Wild Party (In Your Face Entertainment), Rachel in Ludlow Fair (Concordia University SIPA Festival), and Antigone in Peleus & Thetis (Concordia University). After four years in Montreal with this team, everything is truly coming full-circle on Hopegrown's hometown tour. Thank you to my wonderful family and friends, the Hopegrown team, and everyone who will see the show this summer!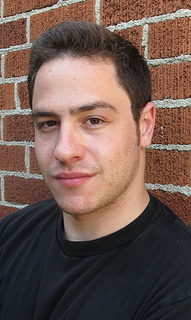 Mitchell Cohen
Actor
Mitchell Cohen studied theatre in his hometown at Canterbury High School in Ottawa, Ontario and has continued in Montreal for the past four years at Concordia University. Recent roles include: a middle-aged Peer Gynt (Concordia), Gremio and Vincentio in The Taming of The Shrew directed by Andrew Shaver and Paul Hopkins (Repercussion Theatre) and Judge Frank Littlefield in The Last Days of Judas Iscariot; directed by Sarah Garton Stanley (Concordia). His directorial début was at the 2013 Montreal Fringe Festival with Good Housekeeping by James Watts. The show was nominated for three awards. He is extremely grateful, happy and excited to be playing on stage with his friends.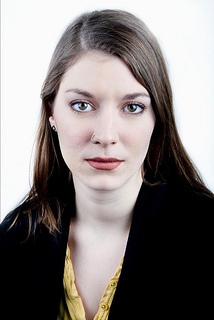 Norah Paton
Director
Norah is originally from Ottawa, Ontario and just finished four years in Concordia University's Theatre Performance program. While in Montreal, selected on stage and back stage credits include Attempts on Her Life (TNC Theatre), The Last Days of Judas Iscariot and The Seventh Seal (Concordia University). Norah is thrilled to be taking Around Miss Julie to so many different places this summer and is so grateful for the support and enthusiasm we have already received. Here's to a wonderful summer of wonderful theatre!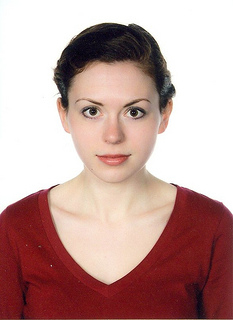 Sonya Vallis
Set, Costume, Lighting Designer
Originally from Vancouver, Sonya moved to Montreal to pursue a career in the theatre. Well, an education in theatre at any rate. Currently entering her final year in Concordia University's Design for Theatre program, she has had the opportunity to work in many facets of production on many great projects over the last few years. Projects include, A Midsummer Night's Dream, Repercussion Theatre; Head à Tête, Geordie Productions; Love U Lovecraft, The Other Theatre; The Seventh Seal, and Theatre_Business, Concordia University. Around Miss Julie is no exception; the wonderful team involved with Hopegrown Productions has made this project an exhilarating experience. Wishing everyone the best of luck as the summer tour continues.
Around Miss Julie critics said...
All in all Around Miss Julie is to die for. The last five minutes alone have been the most entertaining five minutes I've had in a theatre in a long time.


They do a fantastic job of featuring three-dimensional female characters that are a spectacle, not just for their beauty, but foremost a result of their strong acting chops.
"...the comical props, consistently strong energy from each actor, and whimsical storyline made Around Miss Julie a delight to watch."
2013 Reviews ( 39 in all )
Posted on April 14, 2019
When: Saturday, April 20 @ 2:30 – 4:30pm 2:30 – 3:30pm, Staged Reading by playwright & performer, Miriam Cummings 3:30 – 4:30pm, Discussion guided by director Samantha Megarry; your comments & feedback welcome Where: Cottage Pottery Studio, London ON, 253 Hyman St., between Wellington & Richmond St. Pay What You Wish, All donations collected at the door will support our run at the Montreal Fringe Festival. There will be a short break between the reading... (Read more)
Posted on June 18, 2015 As posted in Mobtréal
This article appeared in the June 18 2015 edition of Mobtréal.com IN SEARCH OF MRS. PIRANDELLO Author/Actor MICHAELA DI CESARE has done a PH.D worthy job of discovering fragments of paper in dusty Italian archives to devise a dramatic answer to her puzzlement that the very existence of a wife to Nobel playwright Luigi Pirandello was evidenced only by a lone footnote. To this end, she has assembled four other fine local actors to join... (Read more)
Posted on June 9, 2015 As posted in Montreal Rampage
This article appeared in the June 9, 2015 edition of Montreal Rampage Most Fringe shows haven't opened yet. I made a point of catching a rather feminist trio of shows, though each one is a very different image of womanhood. Nadia Verrucci brings a unique type of madness to two different shows. A Nightmare for Oberon Shakespeare's most notorious women, Ophelia, Lady Macbeth, and Titania meet up in the fairy woods and discover that women... (Read more)
This article appeared in the June 8, 2015 edition of Tales from the Dark Side Cafe I started writing this latest post while playing Yatzee on the St-Ambroise terrasse with a bunch of fellow-Fringers; some of them are Fringe staff, some are long-time friends of the festivals, others are volunteers, but we are all playing this game for the first time. In this at least we stand on common ground. I was the only Fringe... (Read more)
Posted on August 7, 2014 As posted in London Free Press
This article appeared in the August 6, 2014 edition of London Free Press By Joe Belanger, The London Free Press Wednesday, August 6, 2014 5:13:56 EDT PM The Play: Lotus, a new play by Caitlin Murphy (who wrote the hit Fringe show The Ladies Room). Lotus is described as a "provocative, dark comedy about our digital daze . . . a twisting and troubling journey down the rabbit hole of cyberspace to discover the truth... (Read more)
Posted on August 6, 2014 As posted in Donald's Dish
This article appeared in the August 5, 2014 edition of Donald's Dish By Jason Menard One Hour, plus post-production Q&A Hopegrown Productions' presentation of LOTUS at The ARTS Project may be a successful homecoming for the playwright and actors – but it's by no means a happy one. LOTUS slowly blossoms into a contemporary tragedy filled with sorrow and dark humour that explores contemporary issues in a powerful and poignant manner. The production opens with... (Read more)
This article appeared in the July 25, 2014 edition of London Community News By Sean Meyer In the four years she spent studying theater at Montreal's Concordia University, and in the time since, Miriam Cummings has noticed a frustrating lack of quality acting roles for women. Cummings, who grew up in London before leaving for Concordia in 2009, joined with classmates (and roommates) Samantha Megarry and Lindsey Huebner in forming Hopegrown Productions as a way... (Read more)
Posted on July 24, 2014 As posted in Metro.ca
This article appeared in the July 24, 2014 edition of Metro The start of an acting career carries all sorts of challenges for young women, but London's about to welcome three who are setting their own standards. Londoner Miriam Cummings is part of Hopegrown Productions, a theatre group which has three female members determined to play strong roles and tell stories that are relevant to our times. They're doing it, too. "The intention of Hopegrown... (Read more)
Posted on July 16, 2014 As posted in The Londoner
This nice article appeared in the Tuesday, July 15, 2014 edition of The Londoner Hopegrown Productions — a Montreal-based theatre company founded in part by Forest City native Miriam Cummings — will be making a stop in London this August with a brand new Canadian play by another former Londoner, writer Caitlin Murphy. LOTUS, a two-hander that explores serious issues about how some teenagers are using social media, is shaped as a mystery surrounding a... (Read more)
Some plays waste no time with one quick punch to the collective face of their audiences. Others prefer to fire off a rapid succession of emotional blows over the course of their varied running times. But the dramatic effect that LOTUS has on its audience is something rather different, if not altogether unique, and it takes a great deal of craft to pull off successfully… Imagine getting into a conversation with a charming, sardonic and... (Read more)
By Sarah Deshaies. It's a bold and tempting move to rip a story from the headlines, so-to-speak, and make it your own. Playwright Caitlin Murphy's Lotus riffs quite nicely on the threads of cyberbullying, teen rape and the permanency of actions that we've seen played out in the news on a regular basis now. Dark content, to be sure, but there are still moments of lightness and humour between cop Linda (Miriam Cummings) and high... (Read more)
Posted on June 17, 2014 As posted in OnStage Ottawa
June 17, 2014 by Matthew Champ The 12:45 PM Sunday show of Lotus was nearly sold out, not surprising after Hopegrown Productions 2013 Fringe hit Around Miss Julie. I'm sure there was a lot of pressure to live up to the show that Hopegrown Productions put on last year and Lotus is a valiant effort. Written, by Caitlin Murphy, on the heels of cyber-bullying becoming an international phenomenon and the deaths of Amanda Todd and... (Read more)
Posted on June 16, 2014 As posted in Bloody Underated
BY Scott Humphrey LOTUS Hopegrown Productions, winners of last year's Spirit of the FRINGE award here in Montreal, are back with a new piece: LOTUS. Born out of the stories of Amanda Todd and Rehteah Parsons, Caitlin Murphy has written this new play about "how one person's suffering is never discrete" — a single event can create waves of pain throughout many lives. Rookie cop Linda is "investigating" teenager Amber for a disturbing photo that... (Read more)
Posted on June 15, 2014 As posted in The Visitorium
BY KEVIN REID Yay, two shows in a row at the same venue! Music to my ears, or rather my feet, which are getting pretty tender now that I'm two days and 10 shows in at the Montreal Fringe…I keep forgetting how spoiled we are for venues in Ottawa. And speaking of Ottawa Fringe, last year when I made my stage debut (plug!) At the off-site TAN Coffee shop, I had the good fortune to... (Read more)
Posted on June 15, 2014 Pat Donnely of The Gazette says LOTUS is worth the detour.
BY PAT DONNELLY, GAZETTE THEATRE CRITIC JUNE 15, 2014 The first weekend of a fringe festival is always a marathon, a test of how many shows can be visited within the space of a day. Because Montreal Fringe Festival veterans know that most of the good shows will have long lineups next weekend. Accessibility is seldom an issue on the first weekend, although some shows have reportedly been sold out from the get go. One... (Read more)
Breaking news: LOTUS makes @patstagepage Top 12 Fringe Picks!! BY PAT DONNELLY, GAZETTE THEATRE CRITIC JUNE 13, 2014 MONTREAL — Decisions, decisions. Since there are 110 shows to choose from at this year's Montreal Fringe Festival, the choosing demands careful consideration. The 24th edition of this democratic annual festival, which gives all performing artists a fighting chance to draw an audience and earn some cash, is moving into full-speed mode this weekend, with dozens of... (Read more)
Posted on May 30, 2014 First mainstream media Mention for LOTUS
This article appeared in the May 30 2014 edition of the Gazette. MONTREAL — When I began looking at the Montreal Fringe Festival from the "girl power" perspective last week, I was mainly thinking of young playwrights like Johanna Nutter who have launched their careers through this annual performing arts festival, as well as those like Melissa Paulson who are presenting their own plays for the first time. Nutter is presenting a sequel to her... (Read more)
Posted on May 19, 2014 And they look very good
LOTUS posters have gone to print! Thanks to Rubiks! These'll soon hang all-over! (Read more)
Based on the famous work by August Stringberg 'Around Miss Julie' takes an interesting and amusing take on the classic text. Focusing on the actors putting on a version of the play, this show is a must watch for any performer or director. Creating comedic moments from the perils of early rehearsal and 'how they were going to 'do' the bird,' 'Around Miss Julie' really finds its mark with hilarity and moments of poignance. Cleverly... (Read more)
Posted on August 14, 2013 as featured on BroadwayBaby.com
It's rare that, at the close of a play, I'm still anxious to follow its characters around, still curious about their lives and where they lead but after the uproarious, somewhat abrupt close of Around Miss Julie, which follows the lives and loves of three Canadian actors as they rehearse an ill-fated contemporary adaptation ('Miss Julie in a Snowstorm') of Strindberg's famous story of class, sex, and brutality, I was left with the overwhelming desire... (Read more)
Around Miss Julie Review by Katie Penrose This is an interestingly–written play with a vibrant main character Julie, who is funny in an unusual way and almost glows with her strange qualities. Bubbly, full of hope, fresh–faced Julie has come into some money recently and by unorthodox means intends to produce and direct a play with the cash for personal reasons. Her three cast members seem almost displaced from her somehow, as if they are... (Read more)
Playwright: Harry Standjofski Director: Norah Paton Cast: Mitchell Cohen, Miriam Cummings, Lindsey Huebner, Samantha Megarry Review by: Katie Stoneman Art imitating, life imitating art. Around Miss Julie is a must see if you like a show with laughs and lots of sexual tension; a pretty good mix of things. It's a play about putting on a play. Basically, it offers an inside joke for actors, thespians etc. The play centers around three young actors, two... (Read more)
Posted on July 23, 2013 as featured on Bloody Underrated
By Miriam Cummings, Hopegrown Productions Getting to London, Ontario was the first true "people piled in a car road trip" leg of the tour. At 5:00am on July 2, Hopegrown (and Around Miss Julie) piled into two cars. Norah and Tariq (Sam's boyfriend and arguably Hopegrown's #1 Fan) got us safely into London with half an hour to spare before our load-in/technical rehearsal time at The Arts Project. Oh, The Arts Project! A lovely, artist-driven... (Read more)
Posted on July 10, 2013 as featured on Bloody Underrated
By Norah Paton, Hopegrown Productions Ottawa was the first stop on our ʻhometown tour' of Ontario this summer. Leaving Montreal meant we were sort of living on the road, although with Lindsey and my parents both based in Ottawa, it also meant staying in nicer houses than our apartments in Montreal. We also left Tara and Sonya in Montreal, which meant I had to start being more organized and take over Tara's duties. Becoming the... (Read more)
Posted on July 5, 2013 as featured on The Beat Magazine
By Trish West Around Miss Julie is an adaptation of an adaptation of August Strindberg's classic play Miss Julie. Having had no prior knowledge of this classic, I wasn't sure how much of the humor or story line I would catch. As the play progressed, I knew I didn't have to worry, as the Playwright Harry Standjofski has set this original play up in a way that by the end you have a pretty good... (Read more)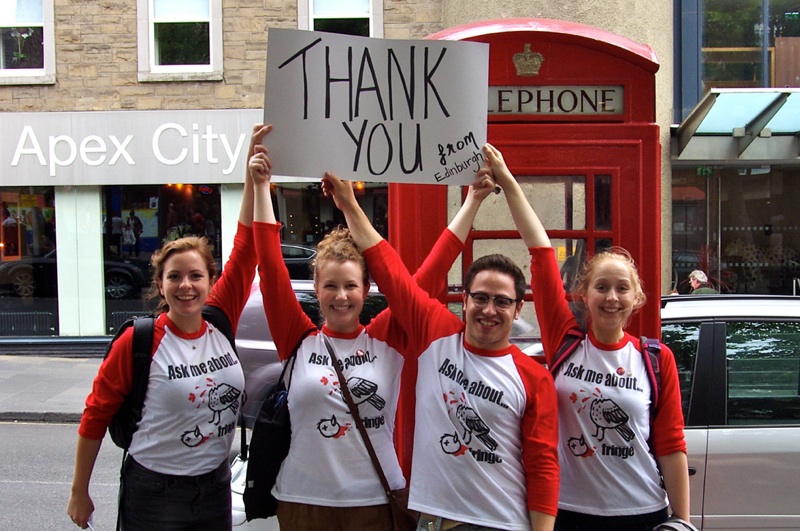 2013 Tour Venues and Dates

Edinburgh Festival Fringe - August 2-26, 2013
C Nova Studios (India Buildings, Victoria St, Edinburgh, Scotland)

Sunday, August 11 2013 @ 5:30PM
Monday, August 12 2013 @ 5:30PM
Tuesday, August 13 2013 @ 5:30PM
Wednesday, August 14 2013 @ 5:30PM
Thursday, August 15 2013 @ 5:30PM
Friday, August 16 2013 @ 5:30PM
Saturday, August 17 2013 @ 5:30PM
Sunday, August 18 2013 @ 5:30PM
Monday, August 19 2013 @ 5:30PM
Tuesday, August 20 2013 @ 5:30PM
Wednesday, August 21 2013 @ 5:30PM
Thursday, August 22 2013 @ 5:30PM
Friday, August 23 2013 @ 5:30PM
Saturday, August 24 2013 @ 5:30PM
Sunday, August 25 2013 @ 5:30PM
Monday, August 26 2013 @ 5:30PM

Hamilton Fringe Festival - July 18-28, 2013
Citadel Studio (28 Rebecca St, Hamilton, ON)

Thursday, July 18 2013 @ 6:30PM
Sunday, July 21 2013 @ 2:30PM
Monday, July 22 2013 @ 6:30PM
Tuesday, July 23 2013 @ 8:00PM
Thursday, July 25 2013 @ 6:30PM
Friday, July 26 2013 @ 10:00PM
Saturday, July 27 2013 @ 2:30PM

Friday, July 19 2013 @ 7:00PM
Saturday, July 20 2013 @ 5:45PM
Saturday, July 20 2013 @ 9:30PM
Wednesday, July 3rd, 8:00PM
Thursday, July 4th, 8:00PM
Friday, July 5th, 8:00PM
Saturday, July 6th, 2:00PM and 8:00PM
Tuesday, June 25 2013 @ 7:00PM
Wednesday, June 26 2013 @ 7:00PM
Thursday, June 27 2013 @ 7:30PM
Friday, June 28 2013 @ 7:30PM
Saturday, June 29 2013 @ 6:00PM
Sunday, June 30 2013 @ 9:00PM
Saturday, June 15th 2013, 11:15PM
Sunday, June 16th 2013, 8:00PM
Monday, June 17th 2013, 11:00PM
Thursday, June 20th 2013, 1:30PM
Friday, June 21st 2013, 10:30PM
Sunday, June 23rd 2013, 7:00PM